Dupa cum stiti si sunteti obisnuiti de-a lungul anilor, primavara incepe intotdeauna cu evenimentul denumit "Spring IT". Iar pentru cei care inca nu sunt familiarizati trebuie sa le spunem ca evenimentul Spring IT este un proiect ce aduce in prim plan buna colaborare dintre studenti si anumiti reprezentanti ai unor firme din domeniul IT.
De altfel acesti reprezentanti le ofera studentilor posibilitatea de a cunoaste, de a afla si de a invata toate noutatile din domeniul IT privind tehnologiile, cat si informatii despre piata muncii in acest vast domeniu. In toata perioada de activitate a lungul celor 24 de ani, mii de studenti au luat parte la acest eveniment si de asemenea va invitam si in acest an sa fiti prezenti in cadrul evenimentului "Spring IT".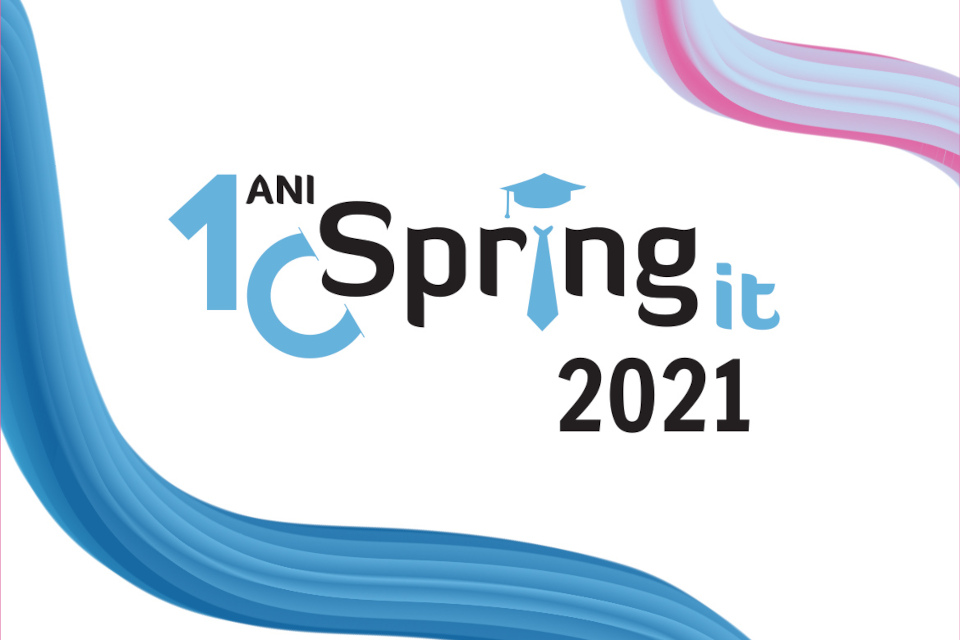 Evenimentul este organizat de catre Sindicatul Studentilor din Facultatea de Cibernetica, Statistica si Informatica Economica (SiSC) si se va desfasura in perioada 1 – 20 martie. De altfel editia cu numarul X se va desfasura numai in mediul online, avand in vedere problemele create de pandemia cu COVID-19, si de aceea trebuie sa stiti ca prima etapa denumita "Meet the Companies" se va desfasura in perioada 1 – 7 martie.
In cadrul acestei activitati studentii pot lua contact cu acele firme partenere ale evenimentului si de asemenea le vor fi prezentate toate posibilitatile de angajare din cadrul acestor firme. In cadrul celei de-a doua etape a evenimentului "Spring IT" vor avea loc Webinarii, pentru care inscrierile se vor desfasura in perioada 1 – 7 martie.
Astfel incat studentii vor avea posibilitatea sa participle la intalnirile online organizate de companiile partenere si in care acestea isi vor prezenta si dezvolta tehnicile de softskills sau hardskills. De asemenea aceste Webinarii vor avea loc in zilele 8 – 12 martie. Cu toate astea inscrierile pentru "Meet the Companies" si "Webinarii" vor avea loc in perioada 22 – 28 februarie , respectiv in perioada 1 – 7 martie pe site-ul: http://springit.sisc.ro/ .
De asemenea pentru mai multe informatii in fiecare zi verificati pagina de Facebook a evenimentului: https://www.facebook.com/spring.it.sisc. Ba mai mult decat atat fiind o editie aniversara in zilele de 6 si 20 martie vor avea loc si doua podcasturi, in care se vor dezbate teme de importanta actuala din domeniul IT si vor fi sustinute de catre un reprezentant al companiei partenere Infosys si respectiv de catre membrii fondatori ai comunitatii 4MAYO. Asadar pentru orice nelamurire aveti coordonatorii acestui proiect va stau la dispozitie:
Ilinca – Bianca Pop,
telefon: 0733 307 251,
email: popilinca2@gmail.com;
Raluca – Elena Nicoara,
telefon: 0767 230 837,
email: ralucaelenanicoara04@gmail.com;