Am scris despre niste reduceri pe care le-au avut brandurile Xiaomi, Elephone si Cubot la Everbuying, iar acum acest magazin organizeaza o perioada de reduceri si pentru brandul Ulefone. Ceea ce au in plus cei de la Ulefone este si un smartwatch care arata foarte bine si are un design ce ma duce cu gandul la Apple. Si flagship-ul lor Ulefone Be Touch 2 seamana la aspect cu iPhone-ul, dar mi se pare ca arata mai bine pentru ca ecranul are o proportie mult mai mare. Oferta include trei telefoane si un smartwatch, ce au preturi reduse in perioada 4-11 noiembrie.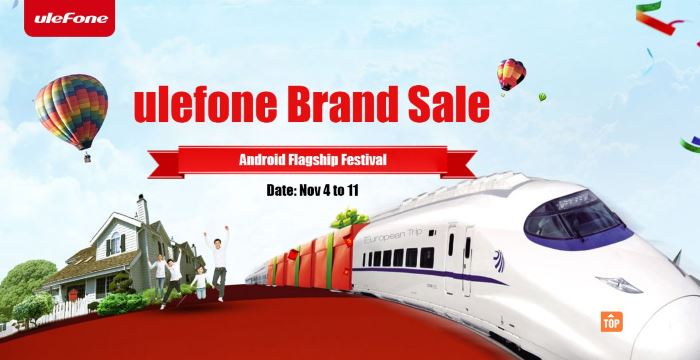 Ulefone este un producator care a lansat niste terminale foarte accesibile, avand in acelasi timp o performanta foarte buna. Smartphone-urile lor au un design inspirat de la iPhone-uri, ceea ce imi place pentru ca mereu am considerat device-urile celor de la Apple ca au un design reusit, doar ca am fost mereu dezamagit sa vad acele borduri imense la telefoanele lor (iPhone-uri). Insa Ulefone a dus acest design mult mai departe si a realizat un terminal care are un aspect foarte elegant. Vorbesc de Ulefone Paris care este peste orice iPhone la capitolul aspect. La capitolul performanta Be Touch 2 este cel mai rapid telefon lansat de Ulefone. Al treilea model este Be Pro 2, care seamana cu un OnePlus One la design, dar costa foarte putin fiind un smartphone entry level. Mai jos am sa vorbesc mai detaliat despre fiecare, urmand sa prezint si ceasul lor la finalul articolului.
Ulefone Be Toch 2
Desi exista si Xiaomi Redmi Note 2 care ofera o putere de procesare mult mai mare, Ulefone Be Touch 2 este o alternativa mult mai buna daca va doriti un telefon care sa detina si un design placut. Este modelul lor de top si detine un procesor MediaTek MT6752 care imi place mai mult decat MT6795 de pe Redmi Note 2, deoarece prefer Mali T760. Memoria RAM are 3GB, iar cea interna 16GB. De asemenea, ecranul are 5,5 inci si utilizeaza sticla 2.5D care ofera un aspect foarte placut.
Ulefone Paris
Este cea mai buna alternativa pentru o copie de iPhone la design, dar acest model vine si cu un hardware mid range ceea ce il face o alegere foarte buna la un pret de 130 de dolari. Memoria RAM de 2GB si procesorul MT6753 sunt niste componente foarte bune pentru acest pret. MediaTek MT6753 este un model mai slab decat MT6752, dar ofera un consum mult mai mic de energie, iar performantele sunt aproape asemanatoare. Diferentele sunt doar in jocurile 3D, unde Mali T760 este net superioara la T720.
Ulefone Be Pro 2
Avand in vedere ca OnePlus One a avut vanzari foarte bune, cei de la Ulefone s-au gandit sa le imprumute putin din design si le-a iesit chiar bine, doar ca hardware-ul este mult mai slab. Totusi, modelul MT6735 este foarte bun pentru a asigura un multitasking decent. Este totusi un terminal entry level, dar mi se pare un smartphone destul de echilibrat. Eu recomand insa Ulefone Paris pentru ca are un hardware mai puternic si arata mult mai bine, iar pretul este cu 10 dolari mai mare.
uWear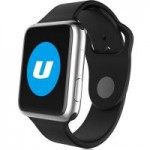 uWear este un ceas inteligent care seamana perfect cu cel de la iPhone si costa doar 23 de dolari. Mi se pare un pret extrem de mic pentru un astfel de device mai ales ca are si un ecran de 1.44 inci 2.5 D. Bateria este si ea destul de buna si detine o capacitate de 220 mAh. Cel mai mare atuu al acestui smartwatch este pretul de doar 23 de dolari, adica 92 de lei. Mi se pare un pret excelent pentru un astfel de device.
Mai multe detalii despre acest eveniment le aveti la acest link.