Dupa cum bine stiti telefoanele si tabletele au inceput sa se ridice treptat la standarde inalte, iar jocurile si aplicatiile sunt parte a sistemului android. In ultimii ani piata de device-uri portabile sa ridicat exagerat de mult oferind pasionatilor posibilitatea sa testeze cele mai inovatoare aplicatii si jocuri intr-o experienta unica.
Fara sa intru prea mult in teorie doresc, cu permisiunea voastra, sa prezint un top al jocurilor care m-au impresionat.
1. Rayman Fiesta Run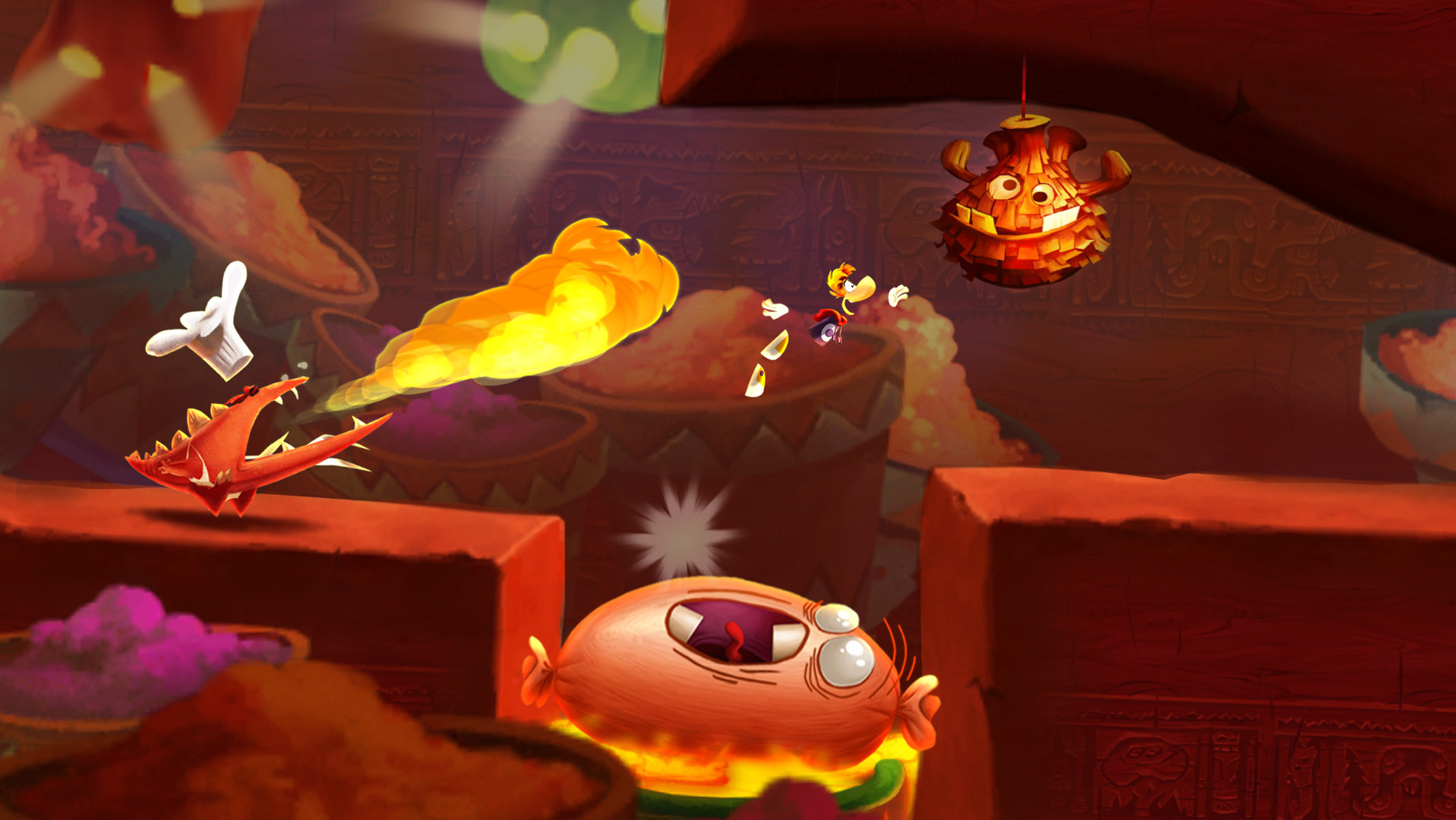 Rayman a fost mereu un preferat al meu inca de pe vremea cand jucam titlurile de pe console in anii 95. Acum jocul primeste versiuni speciale pentru mobil, sub forma de runnere in care trebuie sa folosesti doar un singur buton. Este unul dintre cele mai bune platformere aparute in ultimii ani, succesul înregistrat de acest joc neputand fi exprimat in cuvinte. Rayman Fiesta Run pastreaza farmecul şi gameplay-ul excelent al predecesorului, facandu-si insa aparitia si modificari importante, introduse odata cu tranzitia jocului catre dispozitivele echipate cu touch screen. O grafica puternica atrage privirea tuturor pasionatilor, creeaza o aura magica intre joc si jucator.
2.Real Racing 3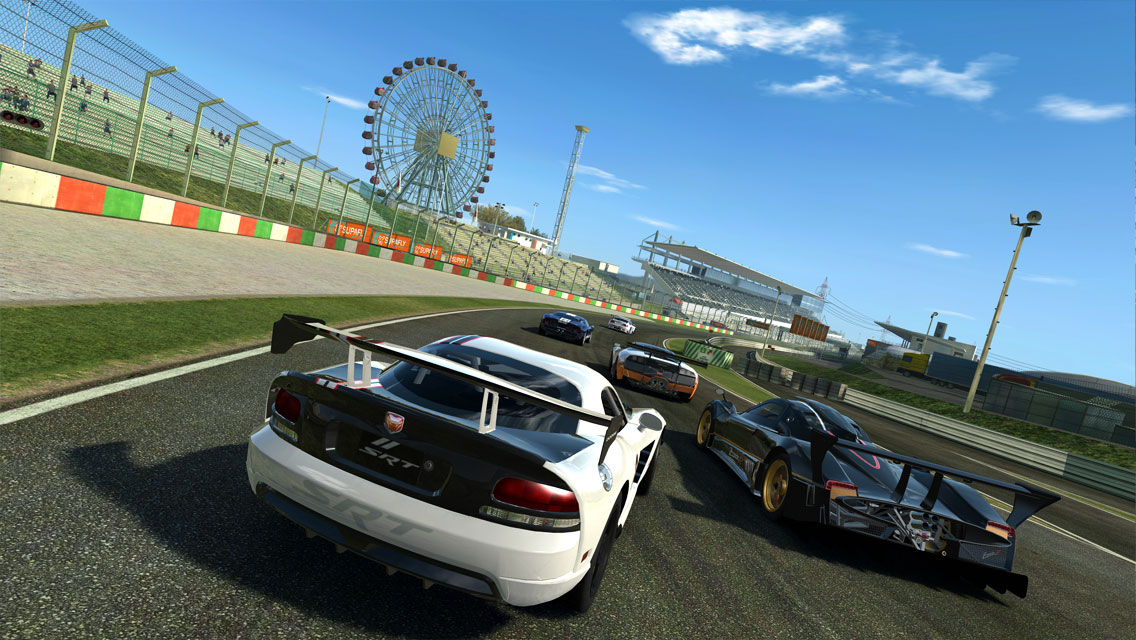 Real Racing 3 este un joc extrem de detaliat si fascinant. Tranzitia dintre joc si jucator este fabuloasa, oferind astfel peste 900 de evenimente ce va vor tine lipit de display-ul device-ului în jurul a 600 ore. Jocul contine peste 45 de masini foarte bine lucrate, o grafica extrem de buna iar reflexiile si luminile se vad foarte bine in timpul gameplay-ului. Scopul jocului este de a participa la curse si a iesi pe primul loc. Cu toate acestea jocul ofera gratuit si o tona de trasee de la  Indianapolis Motor Speedway catre Hockenheimring in Germania. Fiecare cursa terminata daruieste drept recompensa jucatorului bani si experienta.
3.Blood And Glory : Legend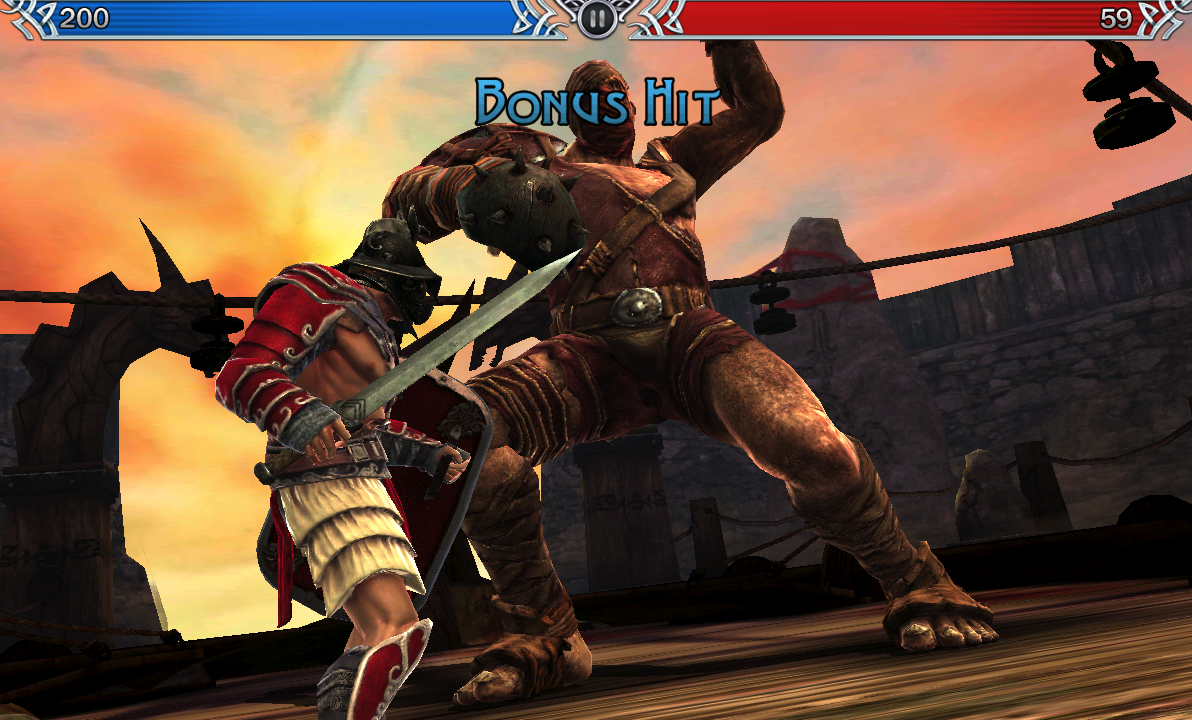 Jocul te pune in ipostaza unui gladiator de temut luptandu-se cu alti gladiatori la fel de puternici. Blood And Glory : Legend este unul dintre putinele jocuri care m-au impresionat in privinta controlului. Este simplu de utilizat, ofera o experienta inca neatinsa pe platforma android, si trimite jucatorul direct in pielea personajului. Elemtenele grafice sunt bine definite, luminile si reflexiile sunt bine gandite iar coloana sonora se potriveste extrem de bine cu jocul.
4. Vector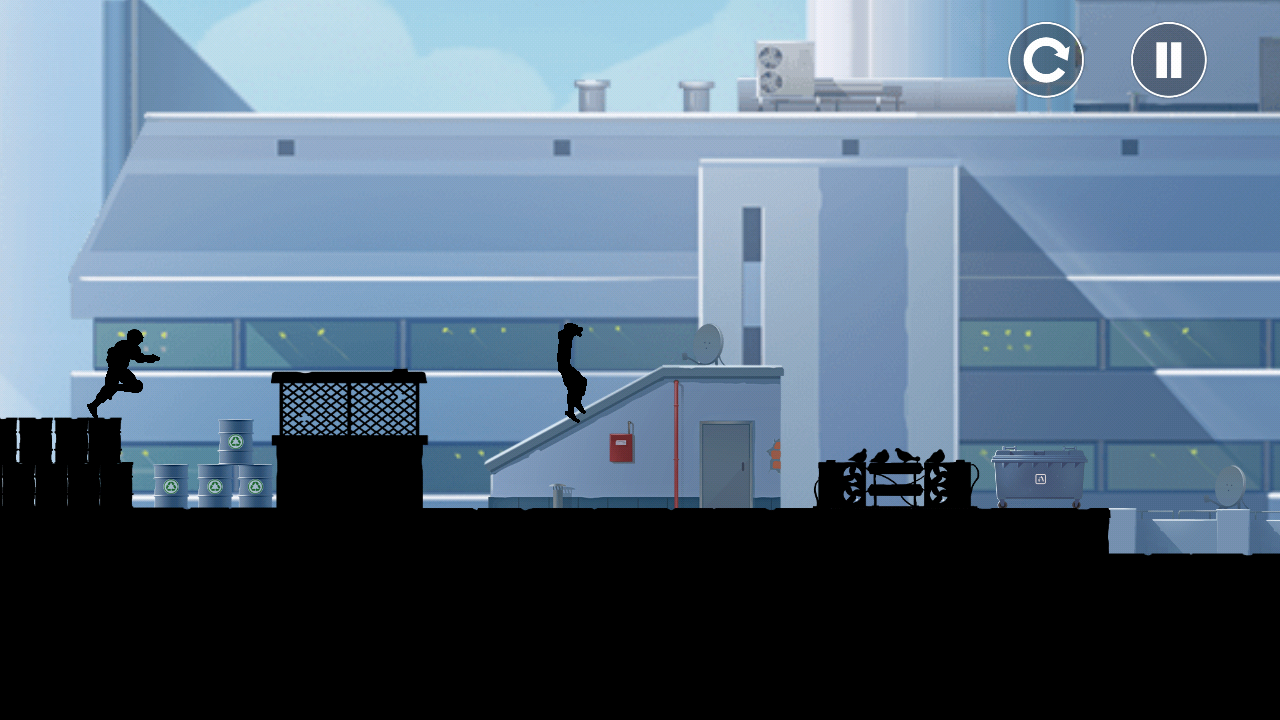 Vector, unul dintre cele mai inovatoare jocuri cu elemente de parkour si freeruning apare pe piata ca o sageata. Este un joc foarte captivant, arcade-style lasandu-te in postura unui freeruner. Acesta te teleporteaza intr-o lume totalitara unde libertatea si individualitatea este decat un vis, dar nu si pentru inima unui freeruner care este puternica si in curand va evada. Grafica este oferita in doua repere, unul din ele fiind negrul iar celalt color, astfel creeaza o experienta mai puternica pentru jucator. Meniul se misca foarte lin, nu necesita un dispozitiv prea puternic pentru rulare, se foloseste de cele mai bune elemente de programare astfel incat sa iti poata oferi jocul perfect gameplay-ul de care ai nevoie.
5. Angry Birds Go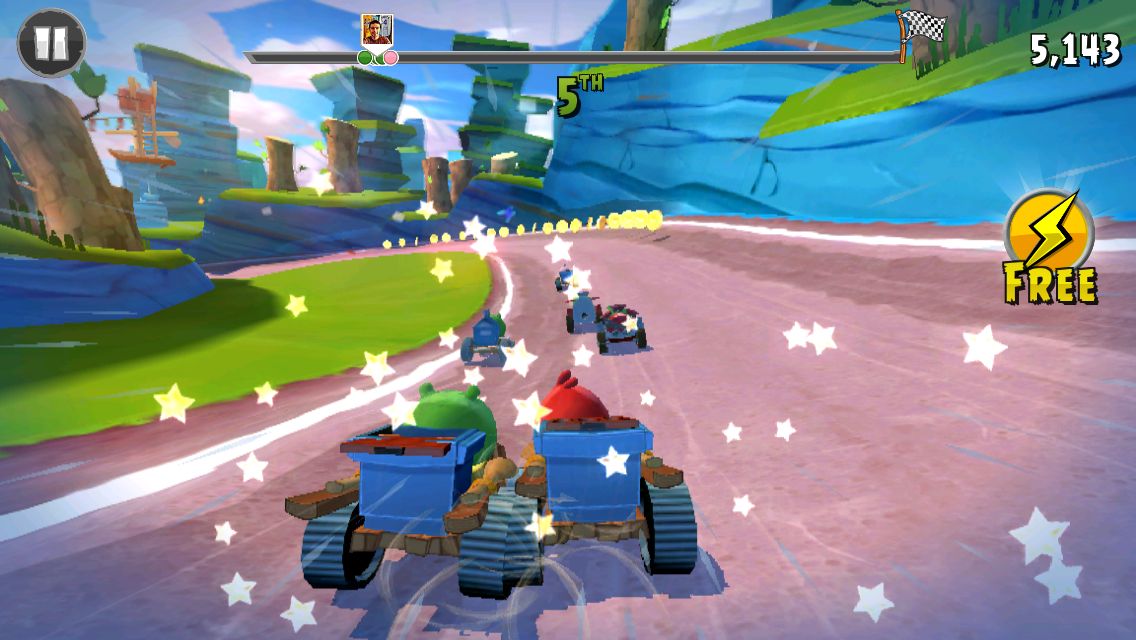 Angry Birds GO este primul joc 3D al celor de la Rovio si de asemenea primul lor titlu free. Am testat acest joc pe o tableta, iar grafica sa arata fantastic, mediile colorate de jungla sunt randate excelent iar efectele vizuale sunt mult mai extreme. Are un gameplay casual si distractiv, plin de power-up-uri si adrenalina. Sunetul este bine ales, se sincronizeaza perfect cu personajul si miscarile acestuia. Modul de joc este diferit fata de versiunile anterioare, acum punandu-se accent numai pe racing. Putem juca atat cu pasarile, cat si cu porcii, în diferite moduri de joc precum Race, Time Boom, Fruit Splat, Champion Chase sau Mega Match, folosind acele power-up-uri care se pare ca sunt unice fiecarui caracter.