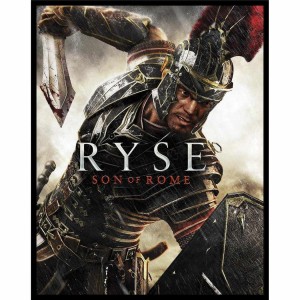 Cu mult timp inainte ca jocul sa fie lansat, cei de la Crytek spuneau ca jocul va fi destul de casual si va oferi o experienta similara cu privitul unui film. De la aparitia pe Xbox jocul a avut parte de recenzii foarte dure, atat din partea site-urilor importante, cat si din partea gamerilor. Cu toate acestea a fost lansata si versiunea pentru PC care poate fi jucata si in 4k.
Povestea e legata de un centurion roman, care are de indeplinit diferite misiuni si sarcini, iar indeplinirea acestora ii aduce noi abilitati si moduri de a ucide.  Jocul este "a celebration of violence",  jocul fiind foarte satisfacator din acest punct de vedere, dandu-ti impresia ca manuiesti o sabie si nu o matura. Sigur, au fost discutii legate de faptul ca in multe cazuri indiferent de ce buton apasai reuseai sa-ti ranesti adversarul, dar in modul dificil aceasta sarcina iti este ingreunata.
Grafica si tot ce tine de ea – iluminare, modelele caracterelor, atentia acordata detaliilor e destul de bine realizata facand din joc un next-gen . Sigur, jocul e destul de scurt putand fi terminat in 5-6 ore.
Versiunea de PC vine la pachet cu toate DLC-urile lansate pentru versiunea de Xbox:
The Colosseum Pack (conține două skin-uri pentru personajul principal și două hărți Arena)
The Mars' Chosen Pack (conține un skin pentru personajul principal, patru hărți Arena și modul Survival)
The Duel of Fates Pack (conține două skin-uri pentru personajul principal, două hărți Arena și o hartă Survival)
The Morituri Pack (conține trei hărți Arena, două hărți Survival și cinci hărți pentru modul Arena solo)
Acces imediat la harta multiplayer Ruins și sabia "Legionnaire's Trust" disponibilă inițial doar în ediția specială a jocului
Sigur, actiunea repetitiva si pe alocuri povestea au facut ca jocul sa primesca note mici din partea unora, mai ales ca e un joc care iti lasa in minte doar modurile spectaculoase in care iti ucizi oponentii, dar care dupa un timp devine destul de plictisitor. Asupra posibilitatii de a juca in 4k nu voi insista, deoarece fiecare e liber sa joace in functie de ce are la dispozitie.
https://www.youtube.com/watch?v=7glAsWaiZzM