De cateva saptamani se vehiculeaza ideea ca Nokia va vinde aplicatia de harti Nokia HERE. Astazi insa totul a devenit oficial, conform thenextweb.com, suma implicata in vanzare fiind de aproximativ 3 miliarde de dolari.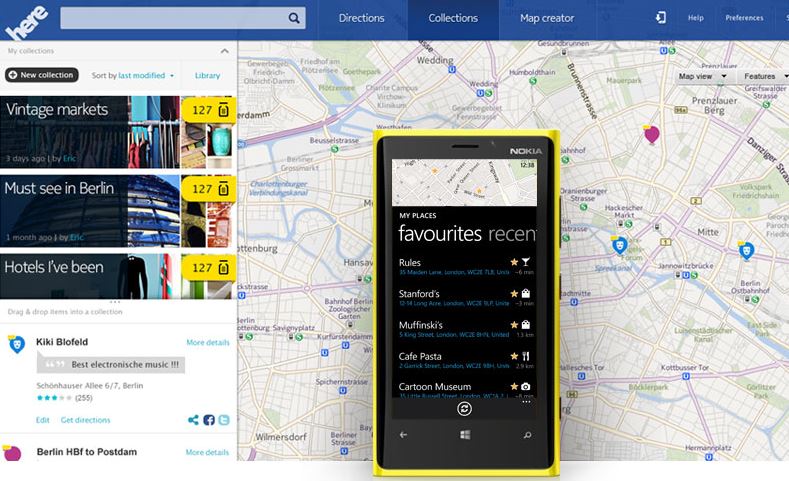 Cine sunt cumparatorii? Audi, BMW si Mercedes. Mai exact producatorii germani ai acestor marci de automobile, acestia intentionand sa dezvolte cu ajutorul Nokia HERE servicii complete si precise de GPS care sa ofere conducatorilor auto o experienta superioara, inclusiv cand vine vorba de functia pilot automat.
"Here is laying the foundations for the next generation of mobility and location based services. For the automotive industry this is the basis for new assistance systems and ultimately fully autonomous driving. Extremely precise digital maps will be used in combination with real-time vehicle data in order to increase road safety and to facilitate innovative new products and services. On the basis of the shared raw data, all automobile manufacturers can offer their customers differentiated and brand-specific services."
Rajeev Suri, CEO al Nokia, a precizat ca aceasta tranzactie reprezinta ultimul pas de transformare al companiei Nokia, prin aceasta afirmatie referindu-se cel mai probabil la faptul ca de aici inainte Nokia se va axa numai pe parteneriatul comun cu Alcatel Lucent (parteneriat anuntat in luna aprilie a acestui an si care ar urma sa se concretizeze cel tarziu in anul 2016, probabil ceva mai curand avand in vedere tranzactia recenta si faptul ca Nokia are de acum fonduri serioase de investit).
Nokia HERE a ridicat interes si din partea unor companii cum ar fi UBER sau Microsoft, insa se pare ca producatorii germani ar fi fost cei mai deschisi la negocieri si dispusi sa plateasca cat mai mult pentru achizitie.