În toamna anului trecut, Bucureștiul a găzduit unul dintre cele mai importante evenimente din industria eSports. Astfel, țara noastră și-a consolidat poziția pe harta europeană a sporturilor electronice, o hartă care se află în birourile tot mai multor companii prospere.
Perioada pandemică a fost și este foarte complicată pentru foarte multe domenii, printre care și cel sportiv. Esports reprezintă excepția de la regulă. Caracterul online al competițiilor a dat multă libertate de exprimare, industria atrăgând tot mai mulți participanți, fani și, mai ales, sponsori.
Fundația era deja pusă: finala League of Legends din 2019 a avut 100 de milioane de spectatori, iar finala Superbowl, considerată "de neatins" ca popularitate, a avut 100,7 milioane de privitori.
Potrivit specialiștilor, trăim în "era de aur" a eSports, care, în ultima decadă, au făcut trecerea din Underground în Mainstream. Industria s-a situat la 950 de milioane de dolari în 2020, a depășit valoarea de 1,1 miliarde de dolari în 2021, iar în 2022 se apreciază că va ajunge la 2,5 miliarde de dolari.
Disciplină oficială la Jocurile Asiatice
Factorii care susțin creșterea sunt numeroși. În primul rând, eSports au fost incluse în programul Jocurilor Asiatice din acest an, care sunt găzduite de Hangzhou, China, în perioada 10-25 septembrie. Se vor juca Street Fighter V, Dota 2, League of Legends, varianta asiatică din Arena of Valor, PlayerUnknown's Battlegrounds Mobile, Hearthstone, FIFA și Dream Three Kingdom 2. Fiecare echipă câștigătoare va primi o medalie. Evenimentul se desfășoară din patru în patru ani, fiind echivalentul asiatic al Jocurilor Olimpice, ceea ce înseamnă că această disciplină este luată în serios.
Un alt factor important este dezvoltarea tehnologică. Telefoanele mobile și tabletele reprezintă viitorul sporturilor electronice. Nu foarte multă lume are console, dar aproape toată lumea are măcar un Smarthphone. Industria își adaptează produsele la ecranele mai mici, în contextul în care gamingul mobil este mai dezvoltat decât cele de pe PC și de pe consolă la un loc (deține 57% din piața în valoare totală de 173 de miliarde de dolari).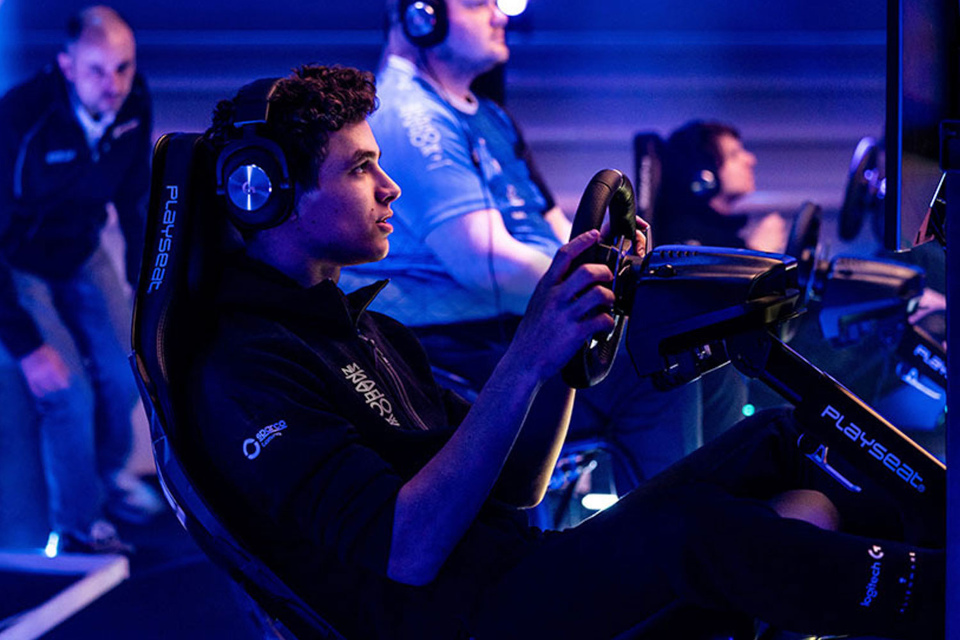 Piața europeană are multe de oferit
Un alt vector de creștere a eSports în anul 2022 trebuie să fie piața europeană, care până acum nu a fost valorificată foarte bine. De exemplu, piața Asia-Pacific a reunit 1,5 miliarde de jucători în anul 2019, potrivit Insider Intelligence, în timp ce Europa a contribuit cu doar 138 de milioane la încasările totale de 950 de milioane de dolari.
Cea mai mare parte din venituri este generată de parteneriate media, sponsorizări și drepturi de televizare. În prima parte a acestui an este de așteptat să se semneze câteva contracte mari de sponsorizare, după cele încheiate în cea de-a doua parte a lui 2021, care a implicat "coloși economici" precum Amazon (European Masters), NASCAR (Allied Esports), Discord (Tribe Gaming), TUMI (Evil Geniuses), Doritos (Bacon Time) sau Mastercard (League of Legends European Championship).
O sursă de creștere poate fi reprezentată și de colaborarea cu industria pariurilor sportive. Inițial, exista o anumită reticență, ținând cont că în eSports sunt implicați în special tineri, dar în prezent, sunt foarte puține case de pariuri online care nu au în ofertă evenimente din sporturile electronice.
De exemplu, imediat după înregistrare Betano oferă clienților noi fonduri suplimentare care pot fi folosite pe meciuri din cele mai populare jocuri: League of Legends, Counter Strike: GO, Dota 2, Call of Duty, Starcraft II.
Cu certitudine, eSports va ajunge în puțini ani la peste 5 miliarde de dolari, ceea ce se va întâmpla în 2022 fiind doar o etapă firească în dezvoltarea acestei industrii.