Aseara a avut loc, in Statele Unite, a XLIX-a editie a marelui eveniment Super Bowl 2015. Pentru cine nu e familiarizat cu ideea, Super Bowl este cel mai important meci de fotbal din America, finala campionatului american de rugby, iar de-a lungul anilor a devenit cel mai urmarit program de televiziune, inregistrand audiente uriase. Datorita numarului foarte mare de telespectatori, un spot publicitar de doar 30 de secunde, difuzat in timpul unei pauze a meciului, a ajuns sa coste peste 5 milioane de dolari. Anul acesta, finala s-a disputat intre echipele New England Patriots si Seattle Seahawks, iar meciul a fost transmis de postul de televiziune NBC, inregistrand o audienta record de circa 180 de milioane de telespectatori.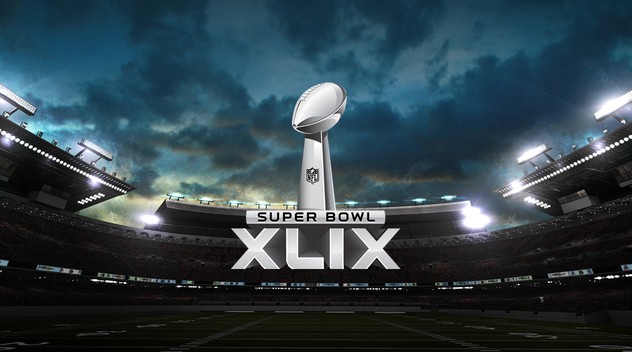 In acest an, spre deosebire de editiile anterioare, marile companii au mizat pe reclame emotionante, care sa mearga direct la inima spectatorului. Astfel, printre cele mai bune reclame, care s-au bucurat imediat de succes, se numara spotul publicitar al celor de la Budweiser, o continuare a povestii de anul trecut(,,Puppy Love") cu una si mai emotionanta, intitulata ,,Lost Dog". De asemenea, si cei de la Coca-Cola au realizat o reclama cu un puternic impact emotional, abordand tema violentei in scoli si cum aceasta problema sociala se poate transforma, cu rabdare, in toleranta.


Nu au lipsit nici reclamele marilor intreprinderi auto. Astfel, Kia, BMW, Fiat si Mercedes s-au intrecut pe sine in crearea unor spoturi publicitare exceptionale. Bineinteles ca vedetele au jucat un rol important in evenimentul Super Bowl 2015, prin urmare, Matt Damon, Arnold Schwarzenegger, Kim Kardashian si Danny Trejo reprezinta doar o parte din persoanele publice care au participat la realizarea reclamelor. Pe langa companiile care s-au luptat sa obtina un spatiu de emisie in cadrul Super Bowl pentru a-si promova produsele, in cursa au intrat si cateva trailere ale unor filme ce urmeaza sa se lanseze in acest an. Telespectatorii au putut urmari, in 30 de secunde, o scurta prezentare a unor pelicule mult asteptate precum Ted 2, Furious 7 sau Fifty Shades of Grey.
Mai jos puteti viziona unele dintre cele mai populare reclame de la Super Bowl 2015.
Budweiser
Reclama surprinde relatia emotionanta de prietenie dintre un cal si un pui de labrador. Chiar daca pare greu de crezut, reclama ,,Lost Dog" promoveaza berea Budweiser.
https://www.youtube.com/watch?feature=player_embedded&x-yt-ts=1422579428&v=xAsjRRMMg_Q&x-yt-cl=85114404
Always
O alta reclama plina de incarcatura emotionala este cea de la Always. Realizat simplu, intr-un studio, spotul publicitar are peste 50 de milioane de vizualizari pe Youtube.

Microsoft
La fel cum ne-au obisnuit in ultimii ani, cei de la Microsoft isi promoveaza tehnologia facand apel la modul in care aceasta ne influenteaza viata de zi cu zi, devenind o parte din noi.
http://www.youtube.com/watch?v=7cw4jmKQs0E
BMW
Katie Couric si Bryant Gumbel au facut o treaba excelenta impreuna, reusind sa promoveze cu succes noul model i3.
https://www.youtube.com/watch?v=U1jwWwJ-Mxc&x-yt-cl=85114404&feature=player_embedded&x-yt-ts=1422579428
Snickers
Nici Snickers nu s-a lasat mai prejos, apeland la legenda Danny Trejo pentru a da un plus de umor si originalitate reclamei.
https://www.youtube.com/watch?x-yt-cl=85114404&x-yt-ts=1422579428&v=rqbomTIWCZ8&feature=player_embedded
T-Mobile
Kim Kardashian a ales sa promoveze noul serviciu Data Stash, oferit de compania de telefonie mobila T-Mobile. Reclama este realizata astfel incat sa puna in evidenta atat avantajele care vin odata cu Data Stash, dar si formele lui Kim care au consacrat-o in lumea mondena de la Hollywood.
https://www.youtube.com/watch?x-yt-ts=1422579428&v=ZTwzsV3I3OQ&feature=player_embedded&x-yt-cl=85114404
Fifty Shades of Grey
Trilogia scrisa de E.L.James este deja un fenomen, iar filmul care urmeaza sa fie lansat in data de 14 februarie, de ziua indragostitilor, este asteptat cu sufletul la gura de milioane de fani.

Printre reclamele apreciate de public, putem aminti si: spotul publicitar pentru Victoria's Secret, in care modele celebre precum Adriana Lima au promovat produsele VS; reclama celor de la Dove, care prezinta relatia puternica dintre tata si fiu; reclama emotionanta si, in acelasi timp inspirationala, a celor de la Dodge, care se bazeaza pe sfaturile pentru tinerii din ziua de azi ale unor centenari plini de viata.