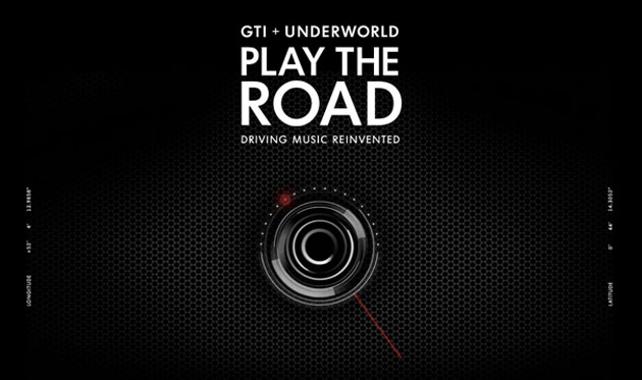 Volkswagen urmeaza sa lanseze cea mai tare aplicatie de condus si anume, Play the Road. Pana acum am vazut o multime de aplicatii care spun ca pot adapta muzica la stilul tau de condus. Insa se pare ca toate sunt cu adevarat nefolositoare.
VW a creat o aplicatie care reproduce muzica in functie de felul in care tu conduci. Acestia au apelat la tehnologii de ultima ora pentru a crea sunete, sintetizatoare si ritmuri pentru a obtine o coloana sonora in continua evolutie. Aplicatia a fost testata pe un VW GTI.
Pentru a crea aplicatia acestia au folosit un accelerometru pentru iPhone precum si un giroscop care urmareste fiecare manevra in parte, urmat de corelarea cu filmarea din bord si GPS-ul care arata exact pozitia masinii.
Dupa toate acestea se conecteaza telefonul la computerul de bord al masinii si toate datele obtinute sunt trecute printr-un sistem de programare care pe baza informatiilor obtinute reproduce sunete live.
Astfel , daca mergi usor cu masina vei auzi o muzica lenta si relaxanta, iar pe masura ce maresti viteza si executi unele manevre mai ample vei avea parte de o muzica mai ritmata.
Play the Road, nu este lansat deocamdata, aplicatia fiind inca testata pe circuitele inchise, unde conducatorii auto pot "crea" propria lor muzica. Din pacate doritorii mai trebuie sa astepte putin pana cand aplicatia va fi lansata.
Deocamdata nu se stie daca Play the Road va fi disponibila si pentru dispozitivele Android, dar ramane sa vedem ce ce se va decide.
Chiar daca este o aplicatie grozava multi nu o vad cu ochi buni, considerand ca incurajeaza teribilismul la volan, mai ales in randul tinerilor. Totusi sa speram ca odata cu lansarea aplicatiei conducatorii auto nu vor adopta un stil de condus periculos, care sa puna in pericol vietile altora.
Mai jos puteti urmari despre ce este vorba: