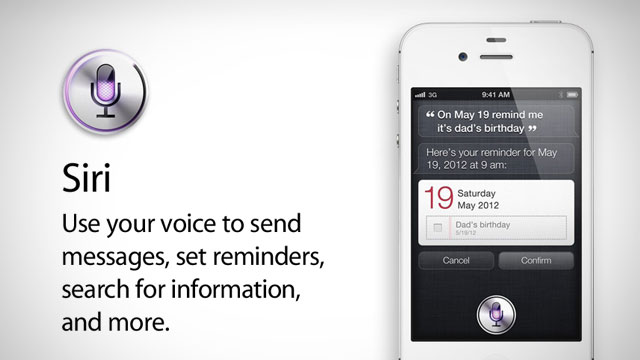 Cei de la Apple s-au gandit sa revizuiasca mai mult asistentul personal virtual pe viitor, asa ca au depus recent un nou brevet care va aparea pe Siri, concept care cred ca nu este chiar foarte original.
Brevetul este denumit "Method and apparatus for building an intelligent automated assistant" si in esenta va oferi asistenta automata utilizatorilor intr-o gama mai larga de situatii. Conform celor care au depus brevetul, tehnologia se bazeaza pe un soft plus o combinatie de senzori care vor identifica oamenii. Ca de exemplu, brevetul sugereaza ca Siri in viitor va putea sa iti indice unde mai exact este o persoana in casa, dar si alte lucruri care cred eu ca sunt prezente si pe alte aplicatii atat de pe iOS cat si de pe Android. Aici putem remarca indicatii precum: "este timpul sa iti iei medicamentele", "este timpul sa pleci la serviciu", "acum ar fi timpul sa te odihnesti" si multe altele.
Siri a devenit un produs relativ important pentru Apple desi are destule probleme. Unii se bazeaza foarte mult pe asistentul personal virtual, in timp ce altii simt ca Siri este doar un serviciu auxiliar care are o valoare foarte mica. Cu toate acestea, Apple tot doreste sa dezvolte in continuare acest produs.
In plus fata de furnizarea de instructiuni la domiciliu, brevetul spune ca va putea fi utilizat de catre chirurgi, dar chiar si pentru cei care au deficiente de vedere.
Totusi este un lucru de remarcat, marile companii, cum ar fi si Apple, inregistreaza foarte multe breveturi, dar pana la urma foarte putine ajung sa fie lansate, deci, intrebarea pentru Siri in acest moment ar fi: "Siri, what are the odds of you using this patent?"
Aceasta intrebare trebuie sa o punem si noi, dar mai ales sa ne gandim daca acest lucru reprezinta chiar ceva original. Personal pot spune ca viitoarele update-uri la Siri nu vor aduce foarte multe imbunatatiri pentru noi, poate doar dupa ce vom primi ceva mai personalizat tarii noastre.