Microsoft a anunţat astăzi că terminalul Lumia 930, bazat pe Windows Phone 8.1, este disponibil în România. Terminalul, nava amiral a celor de la Nokia, oferă tot ce este mai bun de la Microsoft și Lumia în scopul furnizării celei mai bogate experienţe video şi foto pe un smartphone.
Lumia 930 înglobează o suită bogată de aplicaţii şi servicii în cadrul unui design superb, cu elemente metalice şi culori vibrante, menţinând, în acelaşi timp, conţinutul precum fotografii, filme şi documente sincronizat cu dispozitivele de tip Windows Phone, PC, tabletă şi Xbox.
• Afişajul clar Full HD OLED de 5 inci permite utilizatorului să urmărească spectacolele, filmele sau secvenţele video favorite, iar graţie unei baterii de 2420 mAh şi a modului de încărcare wireless încorporat, acesta nu trebuie să-şi mai facă griji legate de durata de funcţionare a bateriei.
• Camera PureView de 20 MP, cu stabilizare optică a imaginii şi tehnologie optică ZEISS de înaltă calitate face din realizarea şi redarea imaginilor şi secvenţelor video un proces rapid şi facil.
• Prin intermediul aplicației Nokia Camera cu Living Images, utilizatorul poate adăuga uşor mişcare şi emoţie imaginilor statice, în vreme ce aplicaţiile de prelucrare a imaginii precum Nokia Storyteller, Nokia Creative Studio şi Nokia Refocus generează niveluri noi de creativitate oricărei fotografii efectuate.
• Datorită celor patru microfoane de mare performanţă şi tehnologiei Rich Recording, Lumia 930 realizează secvenţe video HD la un nivel calitativ fără precedent, cu înregistrare audio direcţională şi suport pentru înregistrare şi redare sunet de tip surround.
• Procesorul quad-core Qualcomm Snapdragon 800 de 2,2 GHz transformă activităţi precum jocurile pe Xbox, captarea de imagini şi procesarea video în experienţe mai rapide şi mai bogate.
• Noul SensorCore introduce capacitatea de sesizare a mişcării în caz de nivel scăzut de energie, utilizatorul fiind astfel ajutat să-şi urmărească activitatea întreaga zi fără să folosească până la capăt puternica baterie de 2420 mAh – o funcție inovatoare de monitorizare a activităților fizice conectată la Bing Health and Fitness.
• Serviciile integrate, precum notificările de la Action Centre, noul pachet de capabilități Microsoft Enterprise, Microsoft Office, OneDrive, Nokia Camera şi HERE Maps and Drive+, funcţionează impecabil pentru a face din Lumia 930 un instrument util pentru muncă şi distracţie.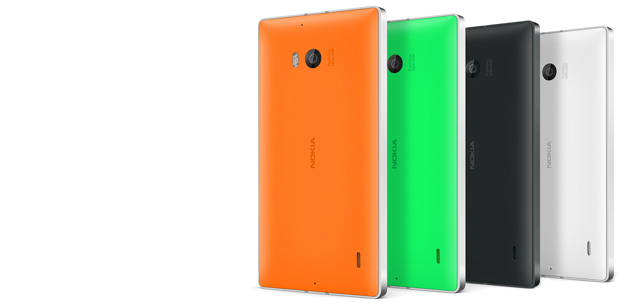 "În universul social în care trăim astăzi, înregistrarea video şi împărtășirea ei cu alţi oameni au devenit mai importante ca oricând", a spus Rossen Petkov, General Manager, Microsoft Devices, România şi Balcani.
Lumia 930 va fi disponibil la partenerii din România începând cu această săptămână. Terminalul va fi disponibil într-o gamă diversă de culori, printre care se numără portocaliu aprins, verde aprins, negru şi alb.
Sumar caracteristici tehnice:
Sistem operare Windows Phone 8.1
Servicii de geolocalizare HERE HERE MAPS şi HERE Drive+ gratuit la nivel global; HERE Transit disponibil gratuit în magazinul de aplicaţii
Ecran Full HD OLED de 5 inci, 1920×1080, 441 ppi; 16:9, Sculpted Gorilla Glass 3; ecran pe trei coloane, lizibilitate în lumina soarelui, tehnologie Super Sensitive Touch
Baterie Baterie de 2420 mAh, încărcare wireless integrată
Procesor Procesor quad-core Qualcomm Snapdragon 800, frecvenţă 2,2 GHz
Camera principală PureView 20 MP cu stabilizare optică a imaginii
Rezoluţie: 1920×1080. Include Nokia Camera. Dual LED flash, tehnologie optică ZEISS
Camera frontală HD 1,2 MP, unghi larg
Memorie 2 GB RAM, 32 GB memorie internă, 7 GB spațiu de stocare gratuit în cloud cu OneDrive.