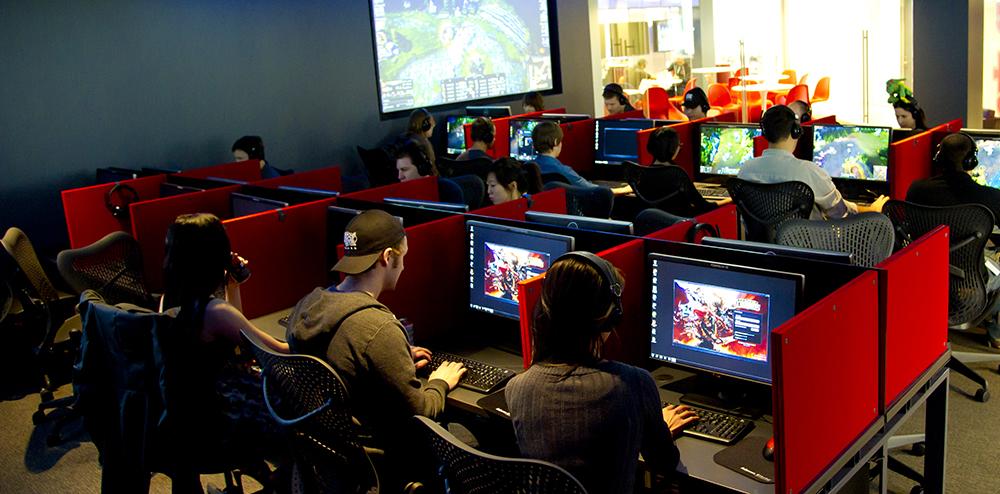 Unii dintre cei mai cunoscuti dezvoltatori de jocuri isi vor muta sediul intr-o alta locatie. Riot Games, este cunoscuta drepta una dintre cele mai mari companii producatoare de MOBA-uri, cea care a creat si bine cunoscutul joc, League of Legends. League of Legends, a devenit in timp unul dintre cele mai apreciate si mai jucate MOBA-uri de pe piata, fiind tot timpul in competitie cu Dota 2.
Echipa Riot s-a extins in toti acesti ani extrem de mult, avand pana si dezvoltatori din Romania, astfel incat s-au decis ca spatiul in care locuiesc acum nu este suficient de mare pentru a oferi o experienta de lucru confortabila angajatilor. Cu toate ca jocul celor de la Riot, arata extrem de bine si prezinta unele dintre cele mai interesante si mai atractive mecanici de joc, in continuare fanii sunt nemultumiti de anumiti factori, precum problemele legate de servere cat si bug-urile ce apar uneori.
Astfel incat, ca totul sa decurga asa cum trebuie, oficialii Riot Games s-au decis sa isi mute intreaga echipa pe viitor intr-un nou sediu. Mult mai bine ordonat si mult mai bine gandit, noul sediu pare sa fie pe placul tuturor, avand integrate pana si unele dintre personajele din joc.
Cei de la Riot Games au postat pe internet acum cateva zile, fotografii cu viitorul lor sediu, la care se lucreaza inca din 2013, insa niciodata nu s-a adus in discutie acest subiect. Asa cum bine puteti observa si in fotografiile atasate mai jos, dezvoltatorii de la Riot au preferat mai degraba un sediu prin care sa ii atraga pe jucatori, sa poata comunica mult mai usor cu ei, intr-un ambient specific a ceea ce se petrece in decursul jocului.
Conform informatiilor primite, viitorul sediu are o dimensiune 26000 m², 100 de camere de recreere si este amplasat in Los Angeles. LA Times a declarat ca Riot a platit chiria in avans pentru urmatorii 50 de ani, fapt pentru care ne confirma ca dezvoltatorii au planuri mari in privinta jocurilor pentru calculator.