Vrei sa fii anonim pe internet? Afla cum a reusit Edward Snowden sa scape de ochii curiosi ai NSA-ului si cum a trimis e-mail-uri cu date clasificate jurnalistilor!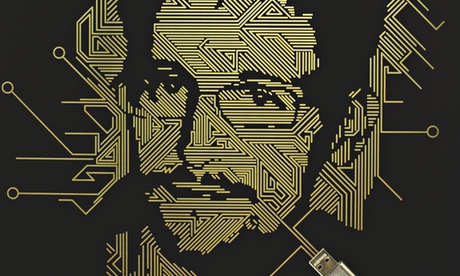 Cine este Edward Snowden?
Snowden a lucrat in serviciul de paza si in sectorul tehnic al serviciului de spionaj american al CIA si NSA. In functia de colaborator tehnic, Snowden avea acces la informatiile strict secrete ale serviciului de spionaj american, intre care se remarca cele obtinute prin programul agentiei NSA PRISM (programul de supraveghere si spionare a retelelor de Internet)
In 2013, Snowden a furnizat date si documente clasificate jurnalistului The Guardian, Glenn Greenwald. Pe baza acestor documente, incepand cu 5 iunie, revista The Guardian a inceput seria dezvaluirilor.
Cum a fost posibila ca aceasta scurgere de informatii sa nu fie reperata de NSA?
Pentru a isi mentine ascunsa identitatea, Snowden s-a folosit de sun soft de encriptare numit PGP (Pretty Good Privacy) pentru comunicarea prin e-mail. Cel putin asta se stia pana de curand. In aceasta luna am aflat ca Edward Snowden a folosit si o a doua tenologie pentru a isi tine e-mail-urile departe de ochii curiosi ai NSA-ului. Aceasta tehnologie se numeste Tails (The Amnestic Incognito Live System) si, bineinteles, creatorii sai sunt anonimi.
De ce Tails?
Tails este un fel de computer-in cutie. Tot ceea ce trebuie sa faci este sa il instalezi pe un DVD sau pe un stick USB si, uite asa, esti mai aproape de a naviga anonim pe internet. De fapt, Tails este o versiune gratuita de Linux, foarte bine optimizata in scopul de a conferi anonimitate utilizatorilor. Acest software gratuit vine cu mai multe programe de encriptie preinstalate, dintre care cel mai notabil este browser-ul Tor.
Snowden si colaboratorii sai s-au folosit de Tails pentru ca, din constructie, acest program nu stocheaza niciun fel de date. Asta face computerul sa fie imun la virusi si previne o urmarire a istoricului web.
Mai multe informatii despre Tails va invit sa descoperiti pe site-ul oficial tails.boum.org