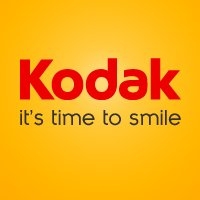 Una din cele mai cunoscute si indragite companii cunoscute in toata lumea, Kodak Eastman a intrat de astazi in faliment, atat compania cat si toate filialele sale din Statele Unite ale Americii au depus actele necesare la Curtea de Faliment din New York pentru a beneficia de protectia oferita de catre stat in astfel de situatii.
Kodak a fost pentru foarte multi multi ani cea mai indragita companie ce se ocupa cu domeniul fotografiei.
Firma Eastman Kodak a fost infiintata in 1892 de catre George Eastman, reuseste in anii '70 la apogeul maxim cand detinea aproximativ 85% din vanzarea camerelor foto din Statele Unite ale Americii.
Detine peste 1000 de brevete, dar in ultimii ani Kodak s-a prabusit datorita faptului ca nu s-a adaptat vremurilor in care este mai mult decat necesara dezvoltarea digitala.
In decursul timpului, cel mai mare concurent al lui Kodak a fost Fuji Film, companie care datorita adaptarii la noile cerinte digitale, inca se afla pe piata si inregistreaza vanzari bune, acum ar fi vremea ca aceasta companie ce exista pe piata de 120 de ani sa puna piciorul in prag si sa-si revina.
The Economist scrie un articol despre decaderea Kodak, unul dintre cele mai de succes branduri din lume si capacitatea de adaptare pe piata a rivalului sau direct FujiFilm, citeste articolul din The Economist numit "The last Kodak moment?".