Cel mai probabil, putini sunt aceia care au auzit de Proiectul ARA de la Google. Si eu am aflat de el de curand, desi articole pe acest subiect s-au mai scris si chiar colegul meu a scris un articol privitor la acest proiect. ARA a fost defapt o initiativa care a tintit dezvoltarea unei platforme hardware pentru crearea unor telefoane de tip smartphone.
La inceput, proiectul a fost inaintat de echipa Advanced Technology and Projects in cadrul Motorola Mobility in timp ce era o filiala a lui Google. In orice caz, Google a retinut pentru el grupul Advanced Technology and Projects si de atunci, de cand a facut-o, grupul lucreaza in divizia Android.
De curand, uriasul tehnologiei si anume Google, caci despre el este vorba, a testat un prototip al unui telefon modular din cadrul proiectului ARA si a anuntat ca va incepe expedierea de astfel de telefoane mai tarziu, in acest an. Compania a anuntat pentru 2017 modelul de telefon care va aparea pe piata in varianta finala si va fi modelul special construit pentru consumatori. Acest anunt s-a dat la intrunirea anuala Google I/O, editia 2016.
Pentru ca s-a gandit a fi o performanta pe piata tehnologiei, telefonul modular despre care v-am zis si mai sus, va avea o autonomie a bateriei mult mai buna decat a altor produse de acest fel, intrucat partea sa hardware va putea fi schimbata si actualizata. Chiar un nou site prezinta un videoclip in care proiectul ARA deja finalizat este testat in teren si aici ma refer la testarea catorva din functiile sale, ca cea de inregistrat muzica, de facut fotografii si de cronometrat timpul. Interesant este faptul ca acest nou model permite desfacerea asa ziselor blocuri din care este facut si schimbarea lor cu altele mai performante, daca utilizatorul doreste asta. Spre exemplu, lentila camerei de fotografiat poate fi imbunatatita.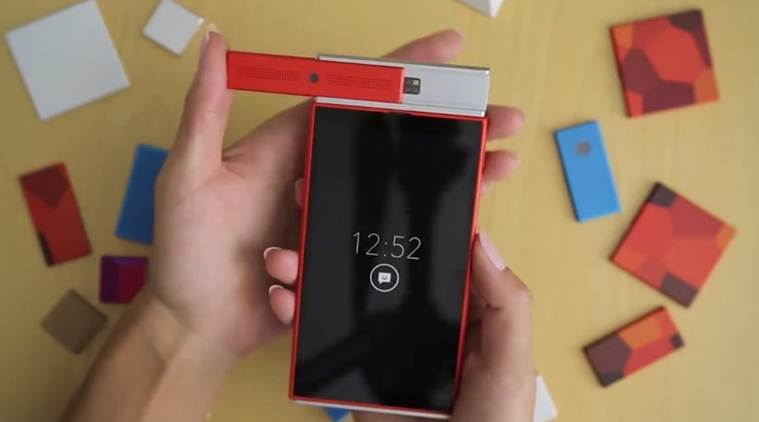 Conform spuselor celor care au creat acest proiect, primele telefoane modulare in varianta BETA vor fi lansate pe piata in toamna lui 2016, ca mai apoi, in anul 2017, sa isi faca aparitia versiunea finala.